Since 1987 LUMMA Design is combining development and finest craftsmanship in perfection. Highest product quality and perfect processing were always the ambition for a LUMMA product and still is until today.
These principles were also followed in the development of the LUMMA CLR 700 GT based on the Panamera. In a special way the CLR 700 GT combines a dynamic sporty look, which is marked by high elegance.
Powerful, yet clean lines give the car a muscular and extravagant appearance. With diverse options and optional materials, for the exterior and interior of the vehicle, you can give the CLR 700 GT your personal touch.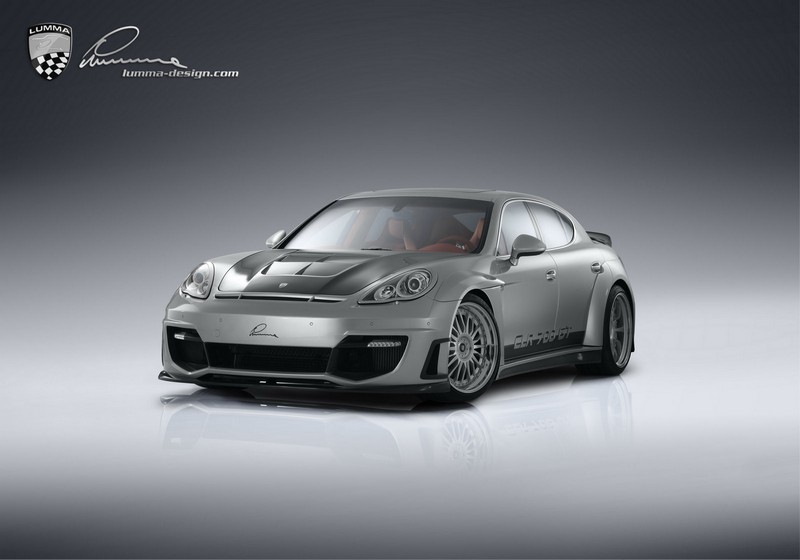 LUMMA AERODYNAMICS
LUMMA bodykit CLR 700
LUMMA engine hood carbon
LUMMA rear spoiler carbon
LUMMA INTERIOR
LUMMA interior quilted design with contrast seam
LUMMA sport steering wheel ergonomically designed
LUMMA instruments individual colour red
LUMMA aluminium pedal set
LUMMA footrest
LUMMA entrance borders illuminated
LUMMA floormats with leather mount
LUMMA bootmat with leather mount
LUMMA EXTERIOR
LUMMA exterior parts carbon version
LUMMA headlight covers
LUMMA tail lamps darkened
LUMMA engine optic package
LUMMA SUSPENSIONS
LUMMA WHEELS & BRAKES
LUMMA wheel set 22″
10,0×22 with 265/30 22 and 12,0×22 with 305/25 22
LUMMA EXHAUST SYSTEM
LUMMA 4-pipe sport exhaust system stainless steel
LUMMA DESIGN PARTS
LUMMA car cover
LUMMA chrome signature
LUMMA logo
LUMMA key ring
LUMMA lanyard