If you're a car enthusiast, you've probably heard of Lumma Design. They are a German car design company that has been turning heads for years with their innovative and stylish designs. In this article, we will take a look at everything Lumma Design has to offer. We'll discuss their history, current projects, and why they are one of the world's best car tuning/design companies.
The History Of Lumma Design
Lumma Design is a company that was founded in 1987 by Horst Lumma. From an early age his goal was to create unique and stylish car designs that would stand out from the rest. Early on, Horst Lumma was enamored by cars, opening his tire service shop in his parents' garage in 1987, where he also started offering tuning services to his customers.
The company has since become one of the world's most popular and well-respected car design companies. Lumma Design has worked on a variety of different projects, ranging from creating bespoke designs for individual customers to working on major tuning projects for companies like Mercedes-Benz, BMW, and Audi.
As the companies' projects grew, so did their ambitions. Lumma Design began focusing on creating and distributing restyling programs for automobiles in the premium class after the turn of the century.
Most Famous Lumma Projects
Lumma Design Range Rover Velar
The new design offers extended bodywork; the Velar is also 100 mm wider than the production model. Along with the extensions comes a new bumper which improves aerodynamics. Lumma Design points out that they are also currently working on a new exhaust system, which will not only be for improved visuals. Of course, the indispensable new 22- or 23-inch aluminum rims are also offered. So far, the changes are only visual, but an engine optimization offer is expected soon, which will increase the engine's power.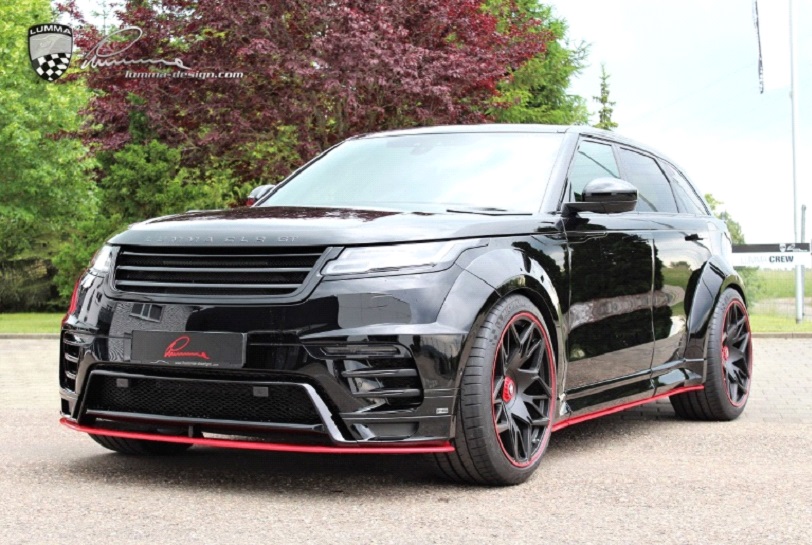 The Audi CLR 8 RS
The Audi RS Q8 is a monstrous SUV that hides a 4.0-liter V8 engine with 600 hp and 800 Nm of torque under the hood. However, Lumma decided that quite simply wasn't enough. Let's start with the "body kit" package itself, which brings extensions to the body, and the elements are made of carbon. Fender extensions, new bumpers, a massive spoiler, and a rear diffuser were added.
Of course, to match the look with power, the 4.0-liter V8 engine is rated at 704 hp and 910 Nm of torque. The RSQ8 looks even more striking than its brother Lamborghini Urus, with which it shares the platform. The official name of this model is CLR 8 RS.
BMW X-Series
Lumma Design is also known for its work on the BMW X-series. They have created several different tuning packages for BMW's SUV range, including the X-Sport and the X-treme. These packages add aggressive body kits, new wheels, and performance upgrades to these already capable vehicles.
Basically, in this rendition of the BMW everything comes down to the body kit, which includes wide tires, light rims with five spokes, and large cooling vents; the front and rear wheel track have been increased by 50 mm. There is also a new shape of the front bumper, which, in addition to the newly designed front grill, also has double LED daytime running lights, and the back of the vehicle is dominated by a new shape and placement of exhaust pipes that have a sporty sound. All this is packaged in an attractive bright yellow color with accented black details.
The engine cover is made of carbon, and there is another interesting detail – Lumma assures everyone that her changes have been officially approved, for which she issues the required certificate, i.e., confirmation, so there should be no problems with the police on the road or at the technical inspection.
However, the tuning did not stop only at the exterior finish. And the interior is thoroughly and harmoniously decorated. Under the front cover, the tuning also affected the serial BMW X6 50i engine, which was boosted from the serial 450 to 590 hp and 850 Nm of torque.
The increase in power was achieved by a larger turbocharger, a sports exhaust system, as well as by optimizing the electronics. The tuning is rounded off by 295 and 335 tires on 22-inch rims. With the available horsepower, the Lumma CLR X 6 R pulls up to a top speed of 295 km/h.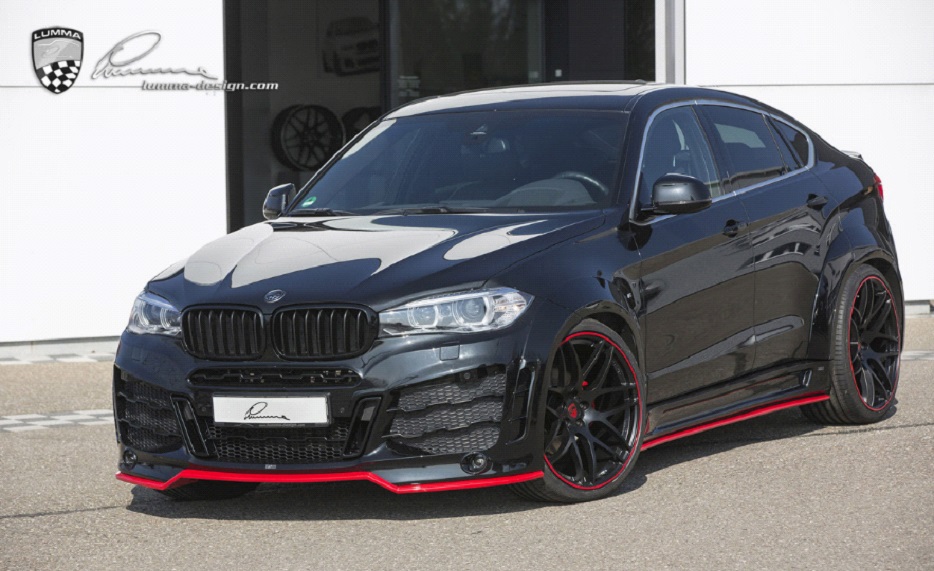 Lumma Design G-Wagon
First, there are new, more aggressive bumpers, side fenders, and additional LED daytime running lights for a more striking appearance. As expected, the rims have also been changed, and new 24-inch ones are offered! A new exhaust system ensures a piercing sound, and performance was also thought of.
Thus, the power of the 4.0-liter V8 engine increased to as much as 650 hp with 950 Nm of torquewhich is 65 hp more than the stock version.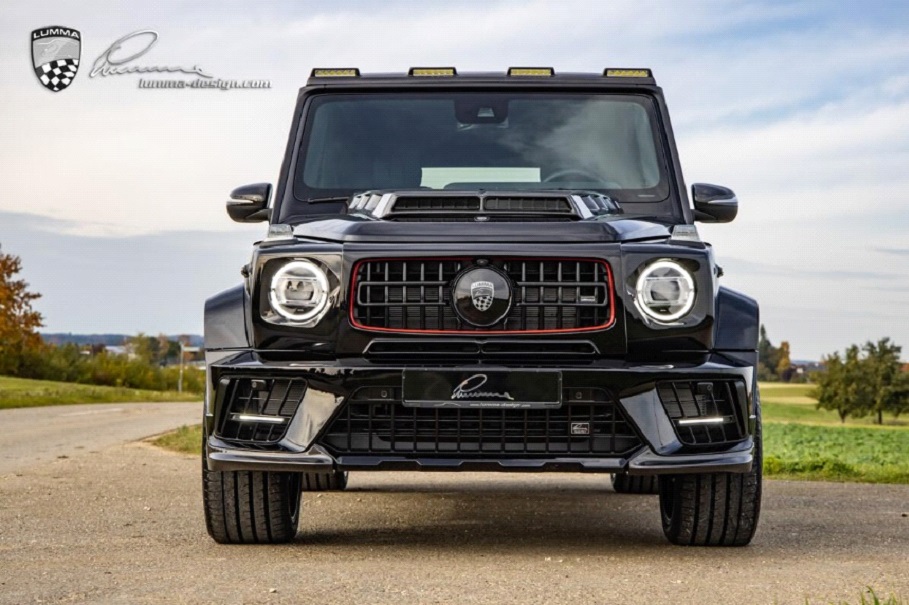 Conclusion
Overall, Lumma Design is a company with a lot to offer. They have a long history of creating stylish and unique designs and have worked on some of the most impressive tuning projects in the world. Their years of experience and impressive portfolio make them one of the best in the business.